Articles
|
02 November 2018
Andréane has poultry farming in her blood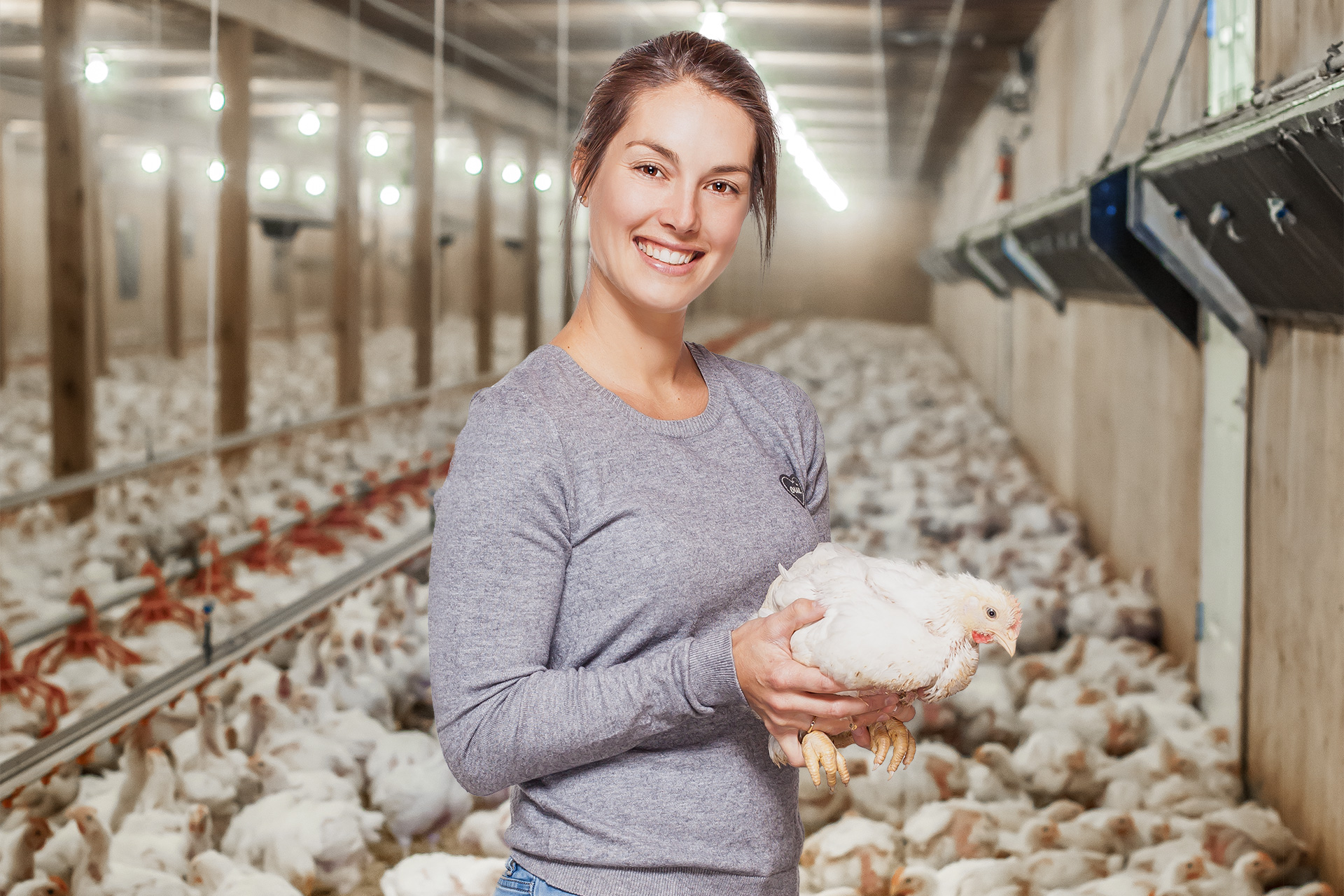 Andréane Benoit never had a career plan. After dance, theatre, and the arts, she finally took a leap of faith and decided on poultry farming. Between—and especially while—taking care of her meat-producing chickens, she is living happily.
Her business, La Ferme avicole A. Benoit, has two barns that allow her to produce 650,000 kg of chicken per year. That feeds a lot of mouths!
As a spokesperson for the KFC restaurant chain (in online video clips) and for the Éleveurs de volailles du Québec (for their "Comme mon papa" (Just like Dad) TV ads), Andréane has done one interview after another, appearing on Marina Orsini and Curieux Bégin. These activities have nurtured the producer's artistic side while giving her the opportunity to promote poultry practices, which remain relatively unknown.
As a fifth-generation Benoit farmer in Sainte-Brigitte-des-Saults, Andréane has the vocabulary of an entrepreneur, sprinkling expressions like "willing to take risks," "not counting hours," and "careful management" into her speech.
The young thirty-something finds the idea of a family farm appealing as it allows her to balance her work life and her time with her children, five-year-old Anabelle and three-year-old Henri.
The passion of the winner of the second Prix de la relève agricole is still on the rise.