Our President, Ghislain Gervais, Honorary Chairperson at the CQCM 2019 Ordre du mérite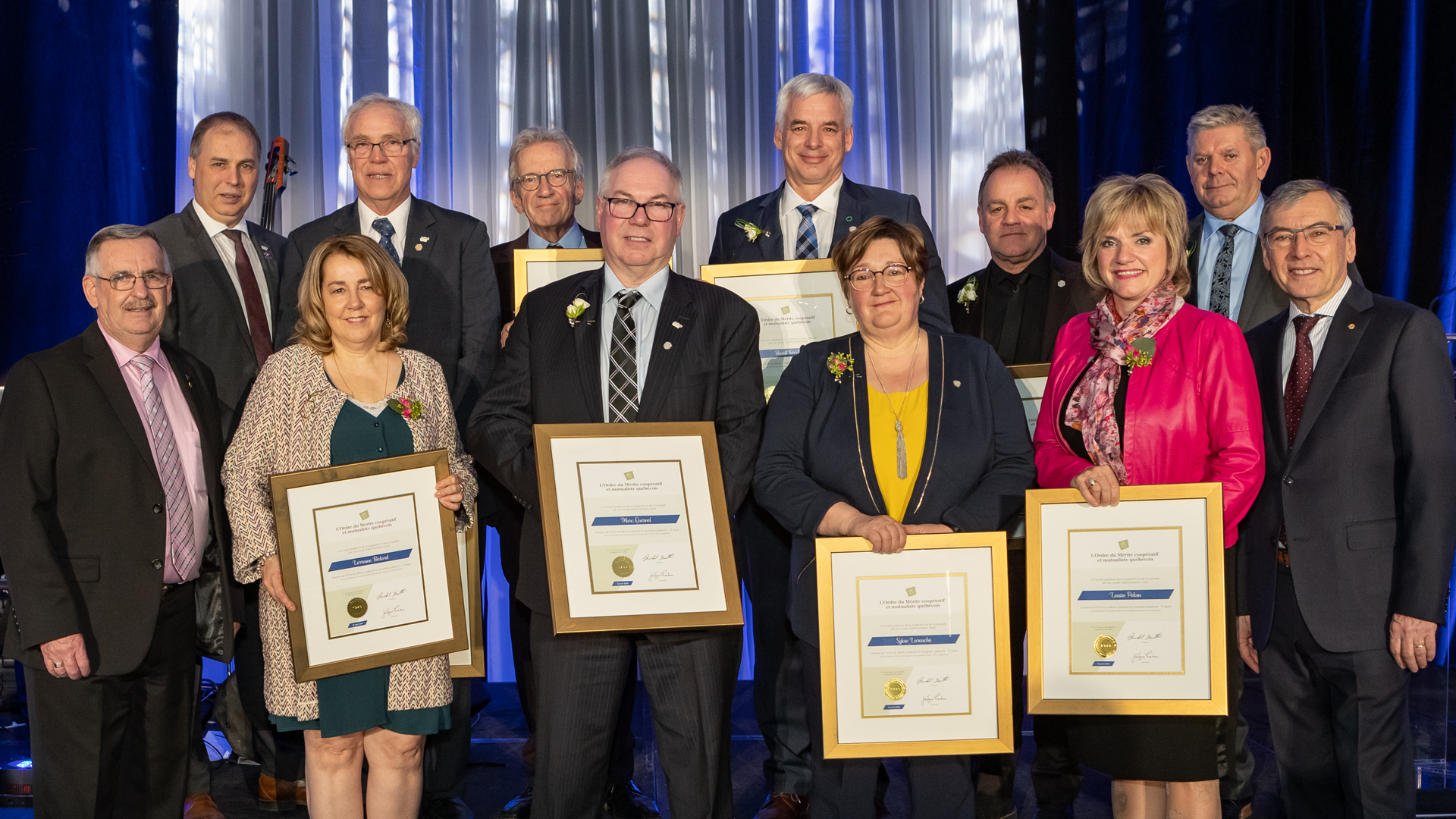 On Wednesday April 10th, the CQCM 2019 Ordre du Mérite 2019 gala was held, at which our president, Ghislain Gervais, was named Honorary Chairperson.
During this event, which honors the people who have contributed to the development of the cooperative and mutualist movement, Ghislain Gervais took the opportunity to highlight the CQCM's intention to unveil a new action plan for 2020.
Mr. Gervais also stated that the aging population, the development of the regions, and the consolidation and interdependence of economies, will be some of the issues of high interest when developing the action plan for the Conseil québécois de la coopération et de la mutualité.
Given the importance of the cooperative movement in Quebec, and as a major cooperative player, La Coop fédérée recognizes the need to work with the CQCM to put in place a clear action plan that will enable the entire movement to navigate in the context of the future of Quebec.