FONDS COOPÉRATIF D'AIDE À LA RELÈVE AGRICOLE 
Annually, the Fonds coopératif d'aide à la relève agricole (FCARA) welcomes producers from Quebec, Ontario and New Brunswick.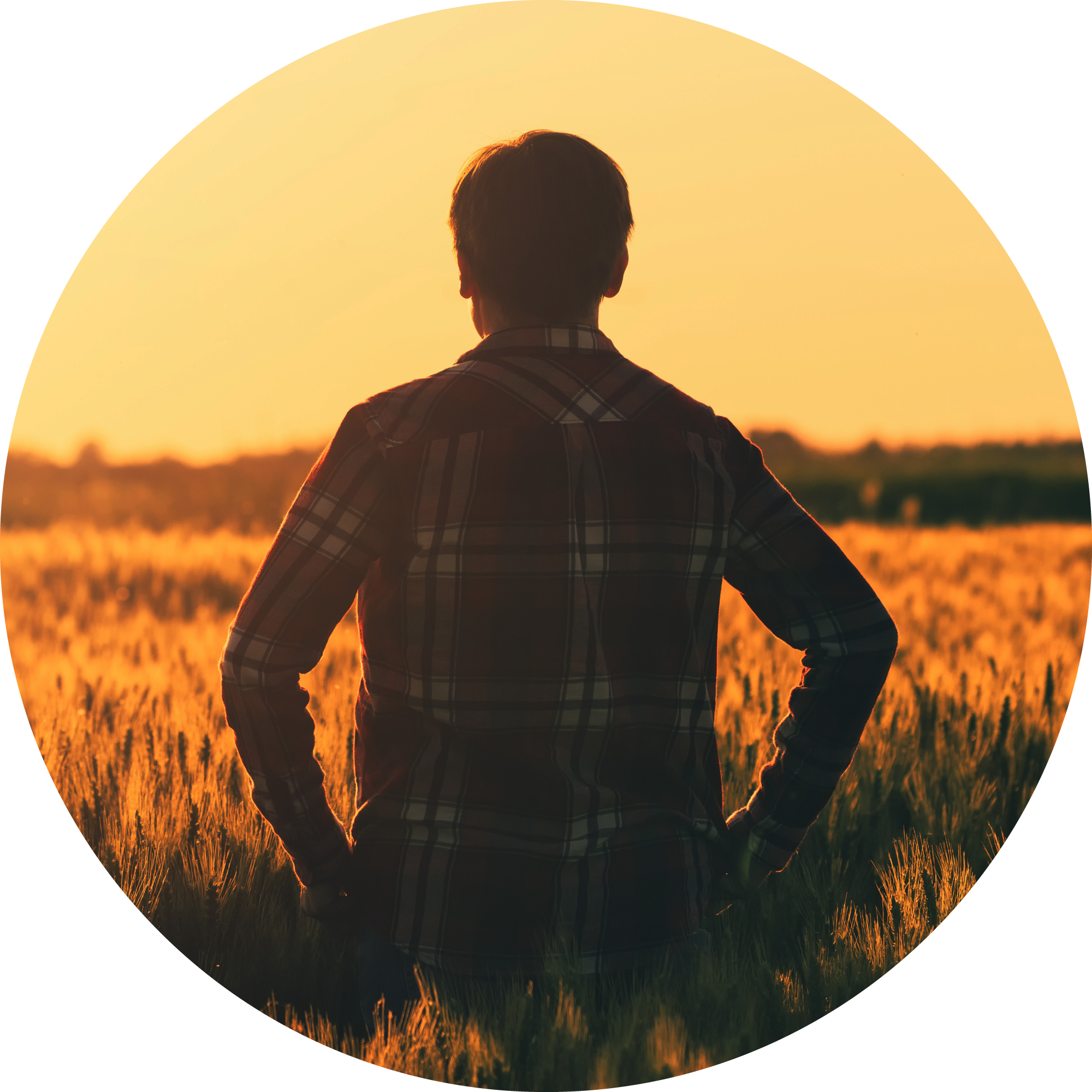 The three-year program is administered jointly by Sollio Groupe Coopératif and the participating cooperatives. It allows young cooperative farmers, aged 40 and under, to benefit from financial and professional support and range of skill-development opportunities.
Certain eligibility conditions are necessary, in particular, being a member of a cooperative affiliated with Sollio Groupe Coopératif, being a member of the Fédération de la relève agricole du Québec and being a member of a Desjardins caisse affiliated to Mouvement Desjardins.
Learn more about the program by visiting the following topics:
The program
Candidates selected for the program will have access to financial support, professional support as well as an offer of skills development
FINANCIAL SUPPORT: SPECIAL SUCCESSION DISCOUNT*
10% of the value of input purchases is eligible in proportion to the candidate's interest (shares) in his or her business up to a maximum of $7,500 per year, per agricultural business.
* To be eligible for this component, the applicant's input purchases (farm) must be made mainly at the local cooperative. Consult the registration form for the list of eligible inputs
PROFESSIONAL SUPPORT
Free access to the Sollio Groupe Coopératif Employee and Family Assistance Program (PAEF). Indeed, Solutions Mieux-être LifeWorks is a consultation service that provides, free of charge, immediate and confidential help 24 hours a day, if you are going through a more difficult period of life (problems that affect or are likely to affect your quality of personal and professional life). You benefit five hours of support per year, except for legal services, which are limited to one hour.
SKILLS DEVELOPMENT
Each candidate selected for the program, for the entire duration of the program, commit to developing their professional skills through the training offered to them and to participating in certain associative activities.
To do this :
The candidate must accumulate a minimum of 7 training credits per year from the training offer recognized by the program. The choice of training can be made according to the fields of interest and needs.
The candidate must accumulate a minimum of 2 community life credits per year by participating in activities offered by their local cooperative and Sollio Cooperative Group.
Eligibility conditions
To meet eligibility requirements, the candidate must
Be a member of a local (farm) cooperative; be a member, for candidates from Quebec, of the Fédération de la relève agricole du Québec (FRAQ) ; and be a member of an caisse affiliated with Mouvement Desjardins (farm or personal);
Be between 18 and 40 years old at the time of registration;
Hold at least 20% of the company shares;
Hold a degree (specialized agricultural training (DVS, DCS, Bachelor)) or equivalent training;
Allocate most of their time to and get most of their income from their agricultural business;
Reside in Quebec, Ontario, or New Brunswick and be selected by their cooperative to be part of the Fonds;
Commit to developing professional skills through training recognized by the program.
The procedure for joining the program
To join the program, you must contact your local cooperative. The person in charge of the program will be able to guide you and inform you of the procedures to follow for your membership.
For any questions, you can contact fcara@sollio.coop
The documents