News
Press Releases
|
26 October 2020
Sustainable Agriculture Plan: Focusing on Producers, Research and Knowledge Transfer the Right Way Forward
Fostering improvement through financial support to producers is welcome news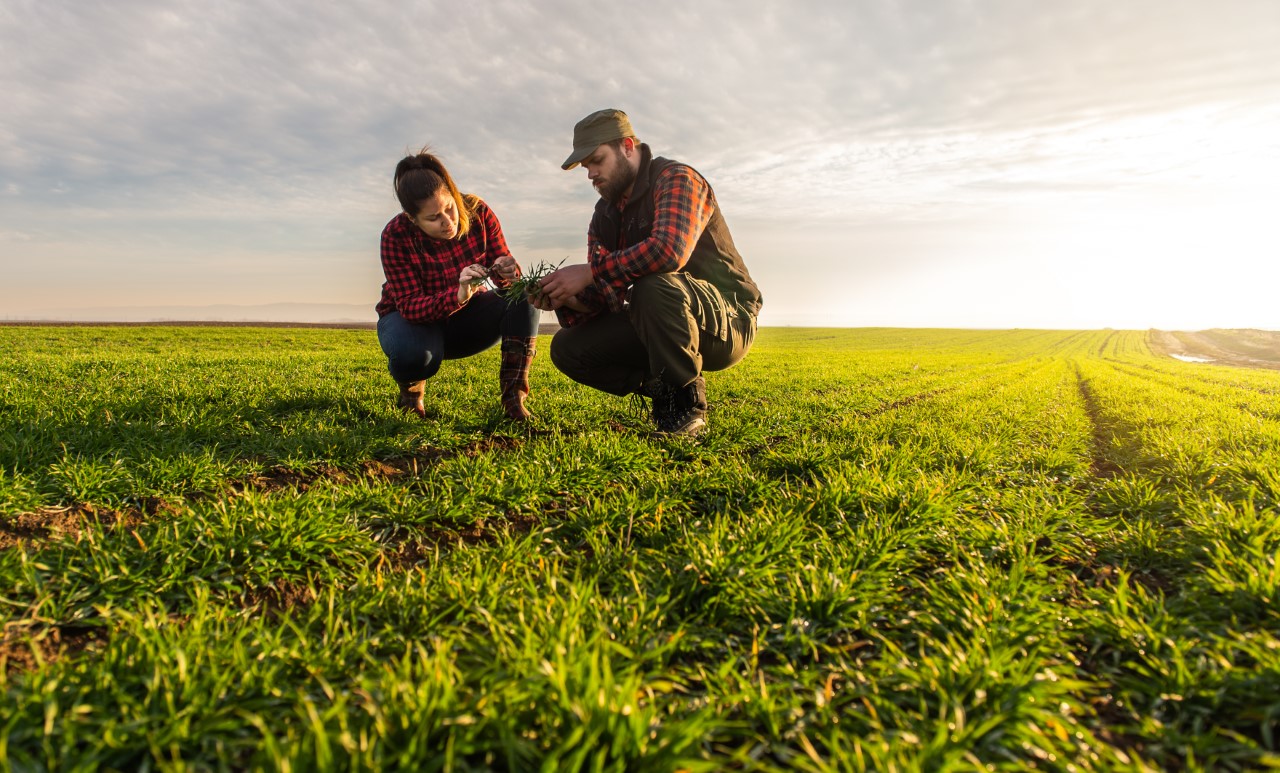 Montréal, October 22, 2020 – Sollio Cooperative Group supports the vision of the Sustainable Agriculture Plan presented by the Minister of Agriculture, Fisheries and Food, André Lamontagne, which focuses on producers, research and knowledge transfer.
Fostering improvement through financial support to producers is welcome news. Producers definitely need support when implementing new methods and know exactly who to turn to for guidance during this process. Those who leverage agronomic expertise from agricultural cooperatives will almost certainly be able to continue to do so while accessing the new incentives. Remember that agricultural contractors have formed a network of cooperatives that constitutes what is probably the largest employer of agronomist advisors working in the fields. These specialists offer their expertise to agricultural contractors and guide them in their decisions. Such relationships are both beneficial and vital in technology transfer to farms.
The choice of their advisor should be left to the producers, who are ideally placed to decide what is best for them. In terms of crop protection, Sollio Agriculture has been promoting precision agriculture for a number of years by recommending the right products, locations, times and quantities, notably via its AgConnexion platform, and Sollio Agriculture will continue to support its producers in this regard. There have been major improvements in recent years, evidenced by the latest reports on pesticide use that show producers truly care about the health of the public as well as their land. It is also important to mention the measure included in the Plan to double the amount of developed agricultural land that supports biodiversity. Increased protection of riparian strips was one of the recommendations made by many groups during the work of the Committee on Agriculture, Fisheries, Energy and Natural Resources (CAPERN) last year. While this positive feedback is welcomed, the government should consider compensatory measures for producers, since they cannot generate revenue from these areas.
Similar to the Plan, our agricultural division, Sollio Agriculture, meets consumer and producer needs by investing in research and knowledge transfer. The wealth of innovations and knowledge our network's agronomists have shared with the producers in its cooperatives over the years should be used to foster the advancement of all types of agriculture in Quebec. The strain on supply chains has highlighted the importance of ensuring food self-sufficiency in Quebec. Sollio Cooperative Group's divisions and cooperatives were able to adjust their operations and maintain their integrity for the benefit of local and international consumers. The Sustainable Agriculture Plan will be even more effective, supporting both the economic development of Quebec's regions and our farmers while placing equal importance on food self-sufficiency and agri-food exports.
ABOUT SOLLIO COOPERATIVE GROUP Founded in 1922, Sollio Cooperative Group (formerly La Coop fédérée) is one of the largest agri-food companies in Quebec, the only Canada-wide agricultural cooperative, and the world's 27th-largest agri-food cooperative. Across several Canadian provinces, it represents over 122,000 members, farmers and consumers grouped in 50 traditional and consumer agricultural cooperatives. It employs more than 15,000 people and its revenue totals $7.282 billion. Its activities are divided into three divisions: Olymel L.P., Sollio Agriculture and BMR Group Inc.
To learn more about Sollio Cooperative Group
Source: Sollio Cooperative Group
For more information: Hugo Larouche, Acting Communications and Public Affairs Director, Sollio Cooperative Group | 514-384-6450, ext. 3604 | hugo.larouche@sollio.coop