News
Press Releases
|
16 September 2021
Appointment of Pascal Houle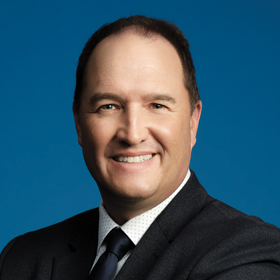 Montreal, September 13, 2021 – Sollio Cooperative Group is pleased to welcome Pascal Houle as CEO of the cooperative effective September 13, 2021. Now at the head of Canada's largest agricultural cooperative, Pascal Houle is an agile and unifying manager who will draw on our cooperative business model and his many skills to help put food on people's tables while ensuring the prosperity of farm families in Quebec and Canada.
Since February 2021, Mr. Houle had filled the role of Chief Operating Officer as part of Sollio Cooperative Group's succession plan.
Holder of a Bachelor of Business Administration (BAA), he is also a Chartered Management Accountant (CMA) and a Chartered Professional Accountant (CPA), and has held several positions since joining the Sollio network in 1998. First as Hardware Manager at La Coop des Appalaches, then as Management Consultant at La Coop fédérée. In 2004, he joined La Coop des Bois-Francs, now VIVACO groupe coopératif, as Hardware, Materials and Petroleum Manager. In 2008, he was appointed General Manager of the cooperative. Mr. Houle joined BMR Group as Vice-President of Retail in 2013, before being appointed Executive Vice-President. In 2015, he became Chief Executive Officer of BMR Group and Executive Vice-President of Sollio Cooperative Group. 
About Sollio Cooperative Group
Sollio Cooperative Group is Canada's largest agricultural cooperative with Quebec roots. Since 1922, our daily actions of cultivating, growing, producing, processing and building the economy of tomorrow have been part of the DNA of our 16,150 employees and the 7,000 workers in our affiliated cooperatives. With more than 123,000 members, agricultural producers and consumers grouped in 48 traditional agricultural and consumer cooperatives, Sollio Cooperative Group helps feed people by bringing prosperity to farming families and ensuring a sustainable future for everyone. Thanks to its three divisions—Sollio Agriculture, Olymel L.P. and BMR Group Inc.—Sollio Cooperative Group proudly drives economic and social development in the regions, generating sales of $8.2 billion (and over $11 billion with affiliated cooperatives). Sollio Cooperative Group is one of Canada's best managed companies.