2018 Canada's Outstanding Young Farmers Gala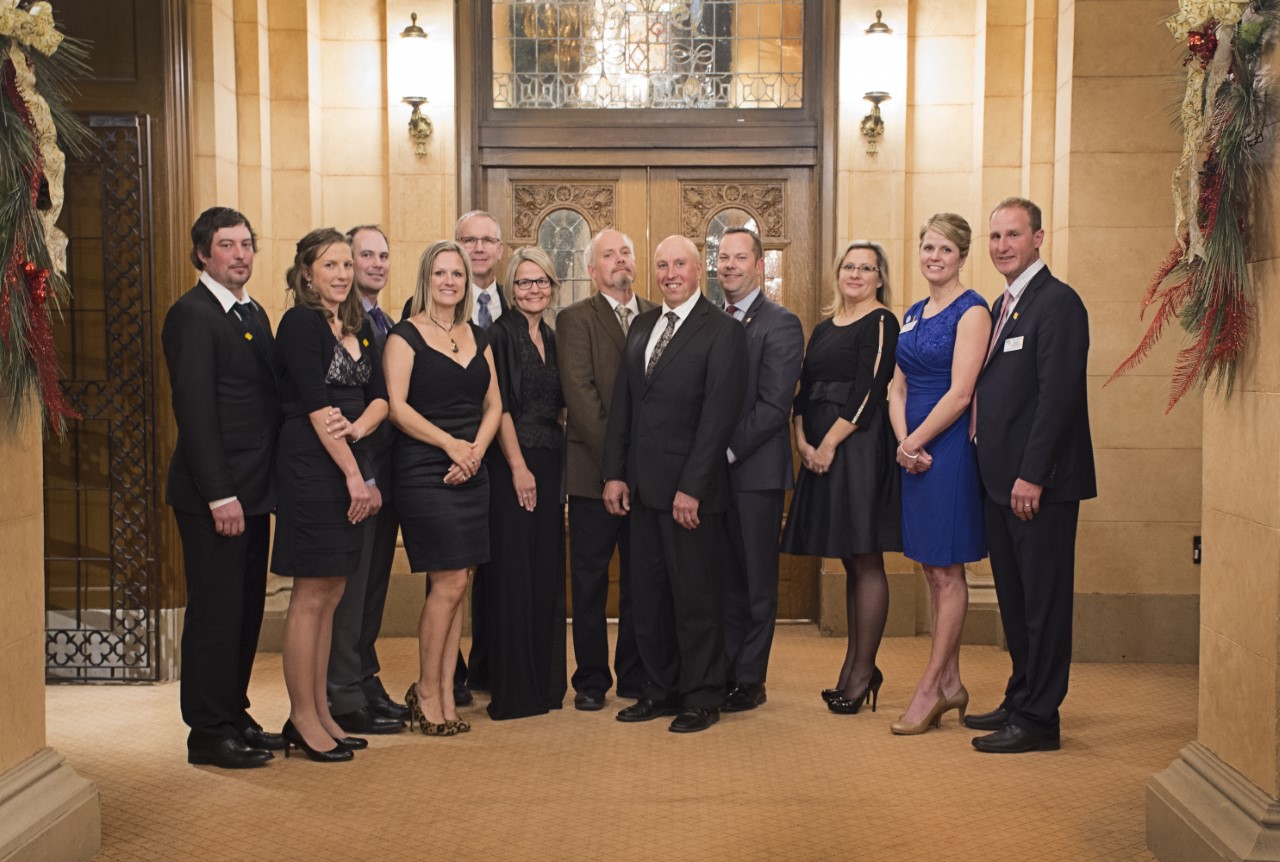 On November 30, the Canada's Outstanding Young Farmers Gala was held at the Fort Garry Hotel in Winnipeg. On this important evening, farmers under the age of 40 were honoured for their best agricultural practices and professional successes.
Partner of the national contest for the first year, the Agri-business Division is proud to support the young generation by backing such an initiative and, thus, recognizing the achievements of passionate farmers and their contribution to the Canadian economy.
Robert Teffaine, Merchandising Director, Agri-business division, was there to congratulate candidates from across Canada and present a scholarship to encourage these young entrepreneurs.
Craig & Jinel Ference of Double F Farms and Jordan & Alex McKay of Willow Tree Farms were chosen as the grand prize winners of this prestigious competition. Among the farmers in the running were Philippe Falardeau and Kristina Roarke from L'Authentic Farm in Warwick and members of VIVACO, groupe coopératif.
Congratulations to all the winners of the 2018 edition. Be proud to be ambassadors of our sector and an inspiration for our communities! 
The press release is available here.
Legend (From Left to Right): Winners Alex & Jordan McKay, Al Driver (Bayer), Jenny Ose (John Deere), Robert Teffaine (La Coop fédérée), President Carl Marquis, Matt Sachkiw (CIBC), Isabelle Bériau (AAFC), Winners Jinel & Craig Ference.