News
Agricultural Co-Operation: Between Resilience And Sustainability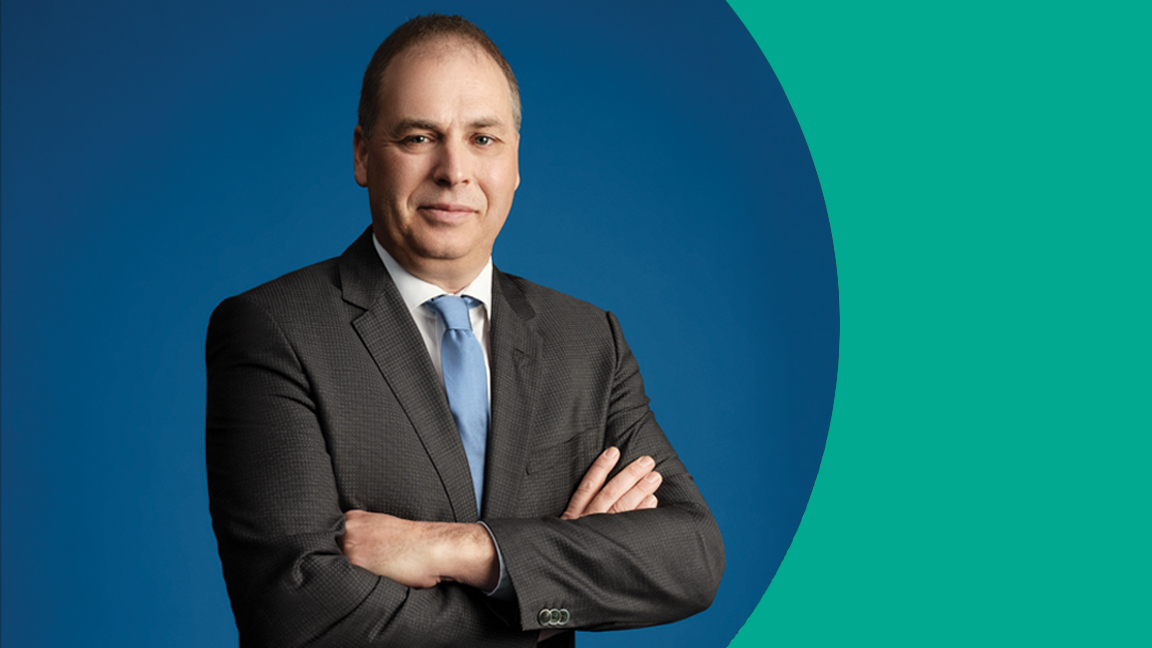 On June 18, Ghislain Gervais, President of Sollio Cooperative Group, participated in an agricultural panel presented as part of Co-operation Virtual Institutes organized by the Association of Cooperative Educators (ACE) and Co-operatives and Mutuals Canada (CMC). The theme of this panel was Agricultural co-operation: between resilience and sustainability and Mr. Gervais was joined by Mark Biedenfeld of CHS, an agricultural cooperative located in the United States. 
In his remarks, Mr. Gervais said that today, at the dawn of Sollio Cooperative Group's centennial anniversary, the cooperative business model serves as a driving force for economic and social development in regions where its network is established. Agricultural co-operation has remained focused on its founding mission to give farmers the means to produce and grow, as well as to supply its members' farms and ensure their products are processed and marketed under the best possible conditions. 
To illustrate the value of co-operation during the COVID-19 pandemic, Mr. Gervais talked about the From Us to You initiative launched by Sollio Cooperative Group and its divisions in collaboration with 17 agricultural cooperatives from its network. 
While cooperation is a beneficial model given that it provides the opportunity to bring the farm entrepreneur closer to the consumer and new generations, Mr. Gervais pointed out to participants that our cooperative and equity values also address the strong concerns raised by new generations with regards to their expectations, as well as those of agricultural entrepreneurs on the pillars of sustainability. 
The relevance of the cooperative model during the COVID-19 pandemic, which affects not only farm entrepreneurs but also food processors such as our Olymel division, was also discussed. 
Our President reviewed the actions that were taken as soon as COVID-19 struck last March. While closely monitoring the evolution of the COVID-19 pandemic and building on our past experiences in times of crisis, health measures were put in place to ensure the safety of our staff, customers and suppliers, and to adapt business continuity plans, which came at the heavy price of having to absorb significant additional costs. 
Economically speaking, Mr. Gervais emphasized how important it is to optimize the value chain, while Sollio Cooperative Group operates in agriculture, agri-food and retail, it needs to maintain its presence in the competitive and dynamic regional, national and international markets.
Mr. Gervais concluded with his thoughts on the role of agricultural cooperatives in building a sustainable economy after the crisis by presenting five avenues for action. These five avenues make a strong proposal to stimulate economic recovery and support the entire agri-food chain as it faces the current challenges brought on by the pandemic and prepares for the future of agricultural cooperatives on the market.
We would like to highlight the remarkable participation of Sollio Cooperative Group in the various activities held as part of the Co-operation Virtual Institutes, particularly with Colette Lebel, Director of Cooperative Affairs, on the panel "Crisis: Fertile Ground for Cooperation." Ms. Lebel noted that the current pandemic, as tragic and destabilizing as it may be, is a fertile ground for co-operation, as cooperatives continually help each other and use innovation to best meet the needs of their members. For her part, Andréa Renaud, Cooperative Business Advisor, will participate in the panel "The Role of the Co-operative Movement in the Economic and Social Reconstruction to Come." She shares how "local" will take on a whole new meaning post-crisis and that the survival of many small businesses will depend on it. 
For Sollio Cooperative Group, participation in events such as Co-operation Virtual Institutes demonstrates the importance it places on promoting the cooperative movement. 
-30-