News
Press Releases
|
05 June 2018
La Coop fédérée opens new markets for Canadian farmers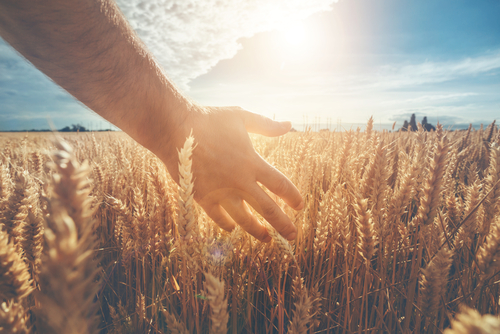 Montréal, June 5th, 2018 – With its project to develop a new $90 million grain transfer terminal, La Coop fédérée wishes to extend the value chain of Canadian agriculture to the European and Asian markets. The new terminal at Anse au Foulon will enable the annual export of 1.3 million metric tons of grain valued at $450 million. 
The Agri-business Division of La Coop fédérée already has solid experience in the management, transportation, and marketing of grain. This terminal project will consolidate its activities in the Port of Québec, specifically in the area of Anse au Foulon, where it has operated, for almost 30 years, a grain distribution centre that is also used for warehousing local harvests. 
"Our mission is to support local farmers by offering, in particular, structured opportunities for their production. We know that this new terminal will be a driver of prosperity for Canadian farming families because it will increase storage capacity and open up new export markets," explains Sébastien Léveillé, Executive Vice President of Agri-business at La Coop fédérée. 
A competitive advantage 
Canadian grain, especially from Québec and Ontario, benefits from the strategic advantage of the St. Lawrence Seaway, with shipping being the most economical means of transportation. The Seaway also provides supply to the Great Lakes region. 
Pier 106 of the Port of Québec, in the area of Anse au Foulon, is strategically located to allow both easy access by producers and the reception of ships. It is also the most westerly point in the St. Lawrence Seaway, where shipping, rail, and road access coexist. 
"With a new export terminal, Canadian grain producers know that there will be an even more promising return on their investment in equipment and acreage. This major investment is therefore a structuring move for the entire Canadian agricultural industry," says Sébastien Léveillé. 
It should be noted that the Québec government and the Fonds de solidarité FTQ are partners in the La Coop fédérée terminal project. 
The project will be subject to public consultation on June 20th, 21st and 22d at the Place de la Cité (Doorway 6, Room 172) (details on www.terminalgrains.coop). Once the project is approved by the Québec Port Authority, development work can begin. 
About La Coop fédérée  
Founded in 1922, La Coop fédérée is the largest agri-food enterprise in Quebec and it is the 24th largest agri-food cooperative in the world. It represents more than 120,000 members, members, agricultural producers and consumers grouped into nearly 70 cooperatives with operations spread out in many Canadian provinces. More than 13,000 people are employed at La Coop fédérée which has annual revenues of $6.3 billion. Including its affiliated network, La Coop fédérée has nearly 18,000 employees and consolidated revenue of $9.2 billion. Its activities are separated into three Divisions: Olymel S.E.C (under the Olymel, Flamingo and Lafleur banners), the Agri-business division (under the La Coop, Elite, Agrocentre Agrico and Agromart banners), and Groupe BMR under the BMR, Unimat, Agrizone and Potvin & Bouchard banners). For further information, visit www.lacoop.coop. Twitter account: twitter.com/LaCoop_federee.  
 
−30 −  

Source: Benoît Bessette, Vice President, Marketing, Communications, and Strategy, La Coop fédérée Agri-business Division 
Information: Virginie Barbeau, Senior Communications Advisor, La Coop fédérée Agri-business Division, virginie.barbeau@lacoop.coop 514-858-200