Communications
A 100th Annual General Meeting for Sollio Cooperative Group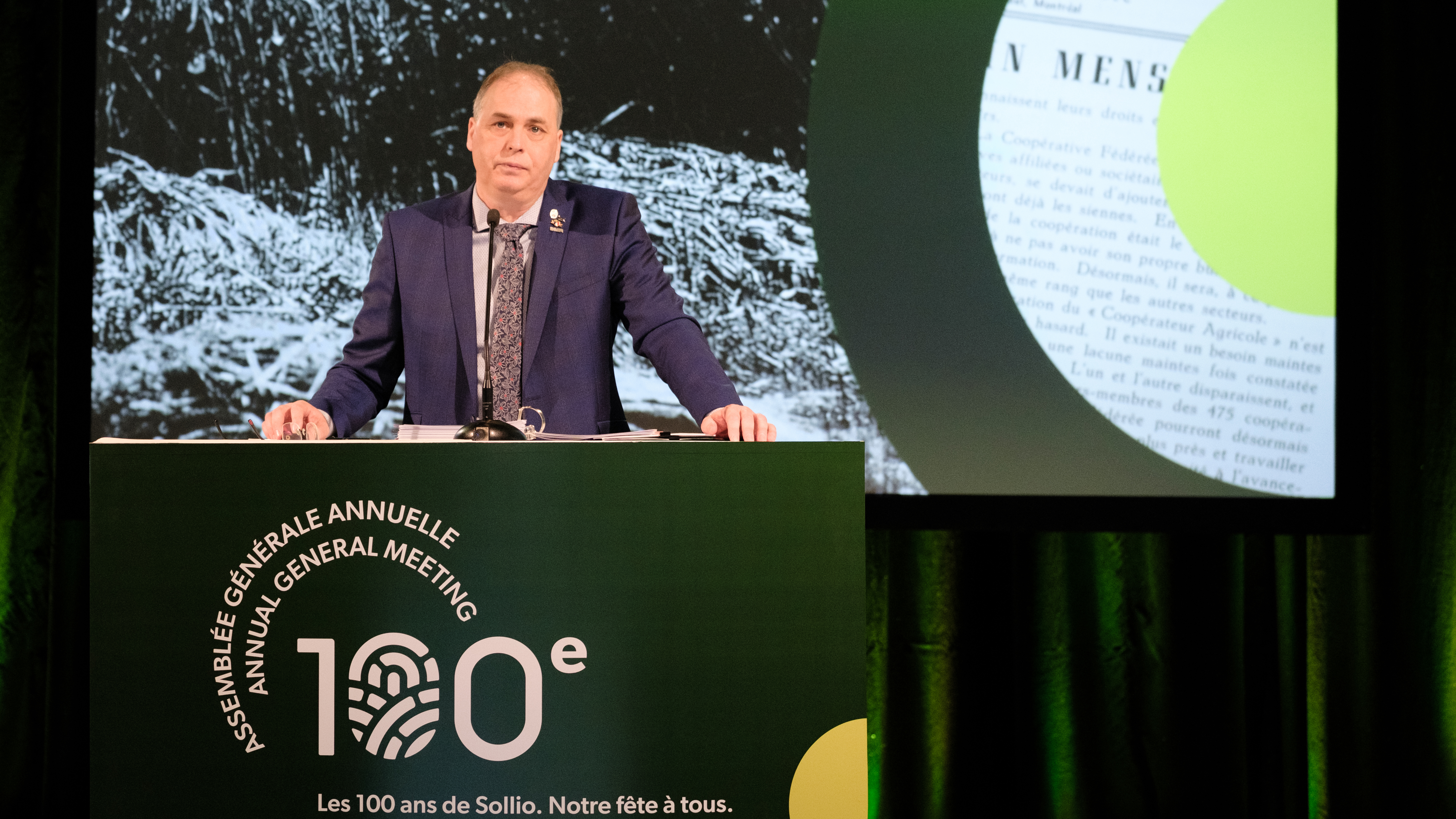 On February 23 and 24, Sollio Cooperative Group's annual general meeting was an opportunity for members to express themselves, to learn about the financial results of the past year and to exercise their right to vote on matters submitted to them in order to make important decisions.
Sollio Cooperative Group ended the fiscal year ended October 30, 2021 with sales of $8.3 billion, up 10.0% from the previous year. Following these results and after ten consecutive years of sustained growth, the organization is entering a period of consolidation and optimization.
Over its 100-year history, Sollio Cooperative Group has accomplished many feats and weathered many storms. History has shown time and again that the cooperative model is persevering, resilient, and above all, in the image of its agricultural producer members.
On the way to another 100 years!