News
The year 2020 results and retrospective of the Sollio Cooperative Group divisions
Discover the highlights of the first day of activities at our 99th AGM where our divisions were in the spotlight!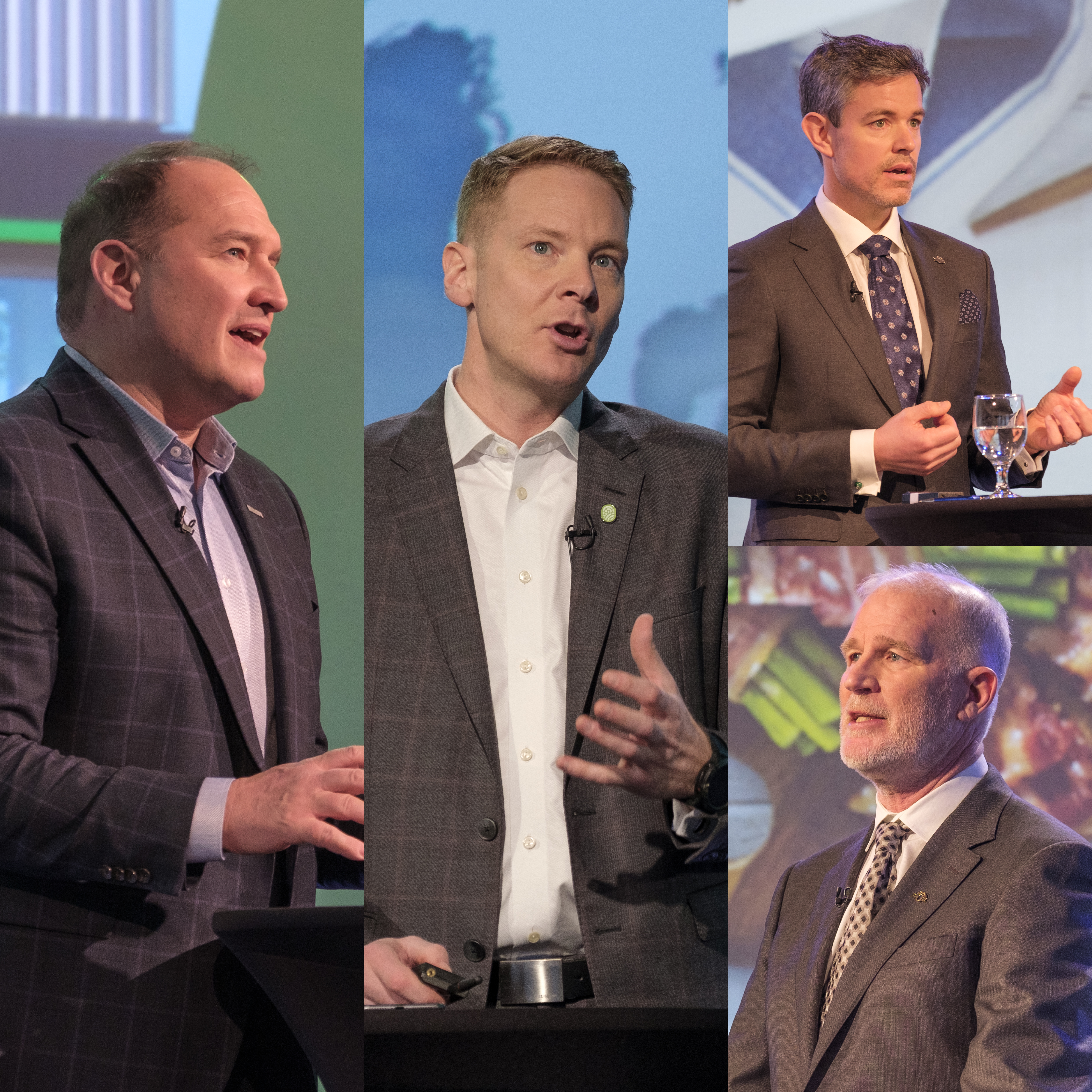 BMR Group
The reality of retailing in a COVID-19 context
"Our business environment is very different since the arrival of COVID-19. Nevertheless, it has been a year of strong growth for BMR Group. We managed to adapt to this new context, to do things differently.", said Pascal Houle.
The global pandemic we are all facing is an unprecedented situation for which there is no playbook to help companies and their troops make the best decisions for the future of their organization.
How has the pandemic impacted the business environment for retail businesses? Why and how have some organizations fared better? What lessons and learnings do we need to take away from all of this for the future? This is what the presenters wanted to demystify during this conference!


Sollio Agriculture
An international footprint, local benefits
"From the genetic design of the seeds to the international export of the grain, Sollio Agriculture has developed a unique business model that values the entire agricultural value chain.", said Sébastien Léveillé.
In recent years, the local, national and international evolution of Sollio Agriculture has brought important benefits to Canadian agricultural producers and members.
From the genetic design of seeds to the export of grain internationally, how can the entire agricultural value chain be enhanced to maximize the benefits for the producers?
With a model of vertical integration of production, from input to marketing, Sollio Agriculture has given itself the means to act on the different links of the chain: from variety development, through the optimization of crop management and access to advanced technologies to optimize yield, to obtaining certifications that open the door to new markets, everything is done to ensure that producers benefit.

Olymel
The pandemic, impacts, solutions
"The dedication of the employees, their ability to find solutions, the desire to see the company continue to grow, and the resilience of the company, were among the tools used to fight the virus.", said Richard Davies and Yanick Gervais.
Olymel began the exercise without a pandemic. In March 2020, the coronavirus came to disrupt a year already hit by other turbulence. Sales, operations, logistics, everything was reviewed through the prism of the COVID-19.
The company's transformation activities were considered essential. All of Olymel's establishments therefore remained open. Protecting employee health, acting to reassure suppliers, especially livestock producers, managing a labor shortage aggravated by the pandemic, adapting to market upheavals and serving customers were among the challenges to be met.
To learn more about our divisions, click here.